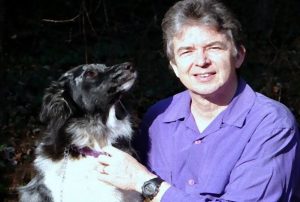 Life On Purpose Coach
Brad Swift
I believe the best way I can introduce myself and how I came about founding Life On Purpose Institute, Inc. in 1996 is by sharing a pivotal time in my life that took place over twenty years ago.
You see, I'd wanted to be a small animal veterinarian since the age of seven. Actually, I started out wanting to be a physician for humans when I was six but then noticed how much people complained about their health. Not wanting to be around all that complaining I decided taking care of animals would be a lot more fun. Unfortunately, it wasn't until I was a senior in vet school that I realized that virtually every pet I would treat would have attached at the other end of the leash a human who was great at complaining about their health as well as their pet's health, but by then it was too late to change.
Anyway, I stayed on track without a waver, graduating from the University of Georgia College of Veterinary Medicine in 1974. But, after about thirteen years in my practice, I'd grown to the point that I almost couldn't stand going into the office another day. I was frustrated, tired and worn out by the constant stresses of practice that included staffing headaches, client turnover, and financial strains. On top of it all, the stresses at work were having a profoundly negative influence on my personal life. I felt disjointed and disconnected from those I most cared about. My life was out of balance and nearly out of control.
The pain of burnout became so bad that I started abusing alcohol and drugs in an effort to numb myself so I could get through another day. I even contemplated suicide before I finally woke up and realized the practice of veterinary medicine didn't have to be so hard and unrewarding. In fact, life itself didn't need to be nearly so hard. It was at that point I finally sought help, and with that help, I turned, not only my practice around, but also my life.
I share this to let you know that I know firsthand how distressing it can be to lose that sense of purpose and meaning in your life. Also, to assure you, if you're going through difficult times or having your own 'crisis of meaning', there is life on the other side. Like the mythological phoenix, it is possible to arise from the ashes… which is why I co-founded Life On Purpose Institute in 1996 with my wife, Ann, and why I've dedicated my life to assisting others to bring a deeper sense of purpose and meaning to their life.
My Continual Journey Along the Purposeful Path
Of course, such a profound life transformation rarely happens overnight. Over the course of the last two decades, my own personal journey has included being trained by some of the finest transformational coaches in the world, including many from Landmark Education — a worldwide personal development company that offers transformational programs of an 'ontological' nature, i.e. The study of what it is to be a human being. I also received additional training at GAP, International as a business coach.
Not only have I been a coach for the past 20-plus years, I've been in coaching relationships as a client for much of that time. I eventually married these coaching skills with my spiritual path that includes close to twenty years involved with New Thought spirituality, which led two of my personal mentors to share these thoughts:
"Brad is always out there on the cutting-edge inviting and challenging us to take the lid off our creativity and explore the potential for serving our spiritual family in novel and innovative ways. I encourage you not to miss any opportunity you may have to bless your folks with the gift of Brad's deep and caring nature and his clear-eyed insights in the spiritual art of creating a transformed relationship with the ever-changing flow of form and circumstances we call our lives." —Reverend Chad O'Shea, Unity Center, Fletcher/Mills River, NC
"Brad Swift brings us a new vision of power, passion, and purpose. His clarity shows us how to see with new eyes, hear from within, and act from a tender and gentle integrity. With freshness and honesty, Swift opens the way for our transformation and generates in us a new excitement about our lives and our infinite possibilities." —Edwene Gaines, author of The Four Spiritual Laws of Prosperity, A Simple Guide to Unlimited Abundance (Rodale)